A day in Forsviks Bruk foundry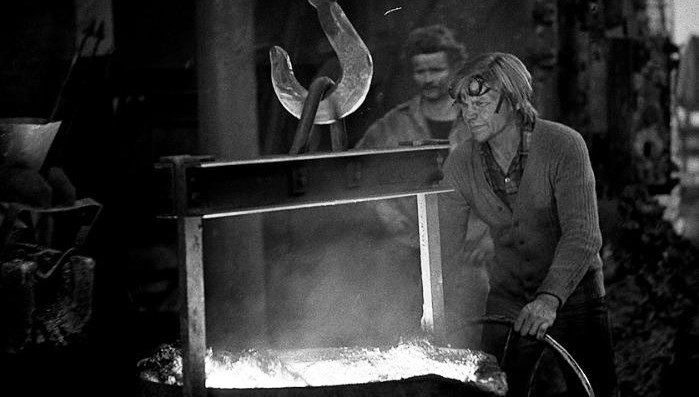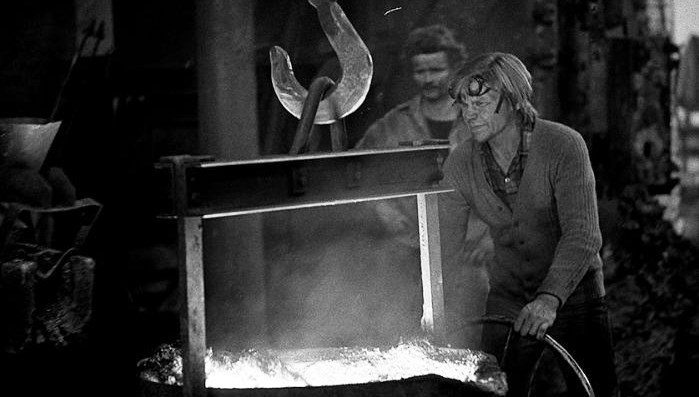 In September 1974, Martin Nauclér had completed his training as a photographer. After his studies at Strömsholm Photography College, he did his national service at the military photography college in Kristianstad and was then ready to take on documentary challenges.
A day at the end of an era
Staffan Lind was a member of the artists' collective Pinglagruppen, and proposed that Martin should come with him to document the foundry at Forsvik. Martin thought that sounded like an excellent idea. The result was a documentation of one working day - 25 September 1974 - at the foundry which was to be closed the following year.
Thirty years later his photographs were published as a book, which has now become the impetus for an account at Prism Västra Götaland about working life and people at a foundry in Sweden.
Prisma Västra Götaland
To make our industrial cultural heritage more accessible to people, Prisma Västra Götaland has been created - an open digital platform and meeting place with digital exhibitions, films, photographs and accounts about the people and places which laid the foundations for the life and society we live in today. All museums, interest associations and other players involved can use Prisma to share their stories.
Industrial cultural heritage through all the senses
At the various working life museums in the region, visitors can experience the industrial cultural heritage with all their senses. The museums maintain and use industrial environments that pass on the story of social development over the last 100 years.
Updated: 2017-08-01 14:03
Do you have a point of view or ask about the website?
---