Visit us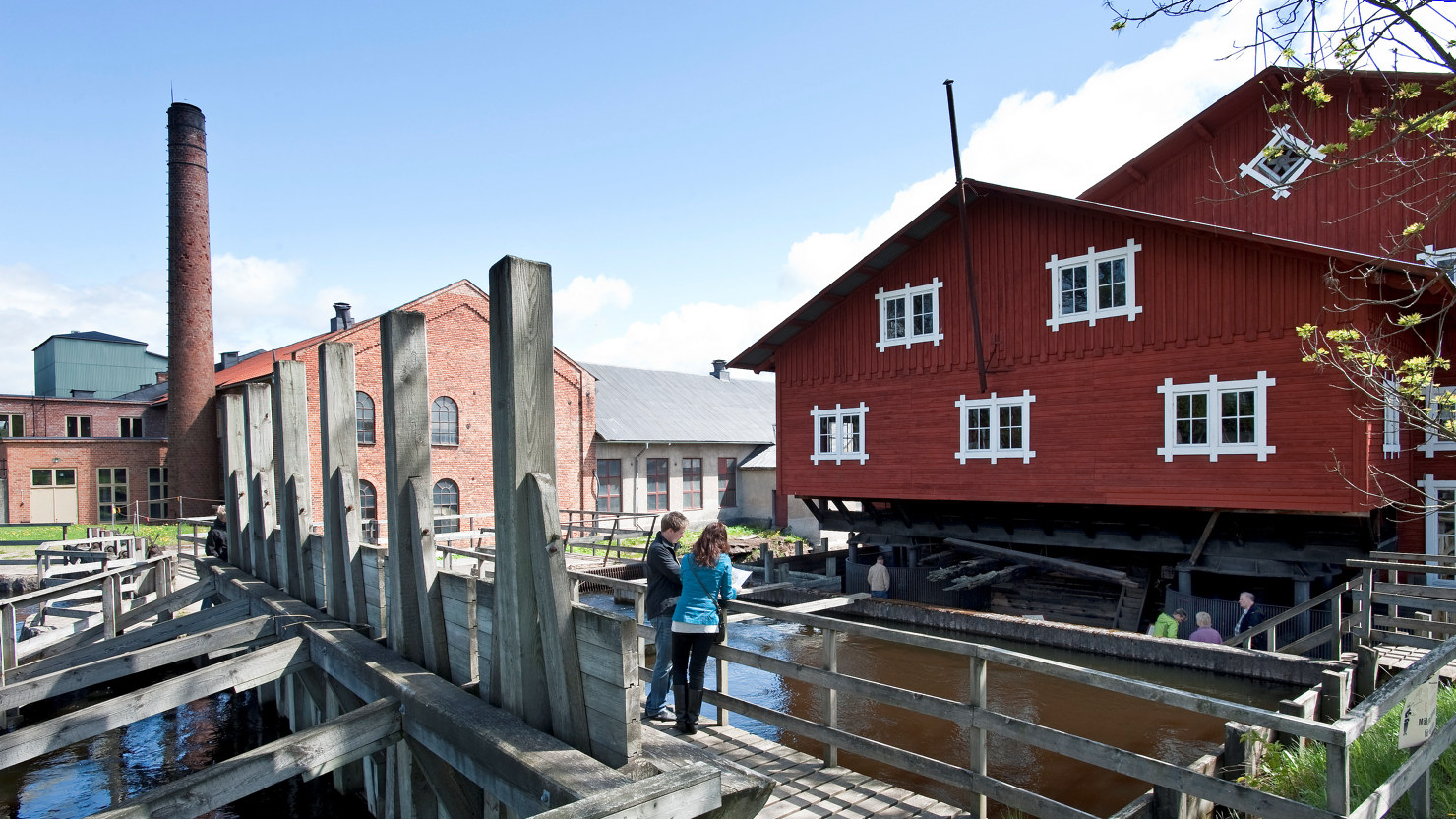 Forsviks Bruk is like a living museum where you can see people working in the smithy and foundry and watch progress at Forsviks Shipyard. The old foundry is now an exciting stage for theatre and music and the other buildings are used for exhibitions and course and conference activities, among other things.
Forsviks Bruk has a history spanning 600 years and is part of the Swedish industrial cradle. The exhibitions show a selection of the thousands of moulds that have been preserved from the works – an invaluable time document for the future! There is also an exhibition about the lives and work of women at the works; a part of everyday life in the industrial environment that is seldom discussed.
Go on a journey of discovery with our knowledgeable guides in the historic works! It is an ideal place, too, for a picnic with a beautiful view over Lake Viken when your legs get tired. We also hold vintage vehicle meets, music and many other activities during the season. If you need refreshment, Kafé Ada serves coffee and cakes in the old miller's house.
In collaboration with various associations, we organise events, courses and programmes in forging and casting, among other things.
Information and opening hours
Forsviks Bruk is open to visitors every day in June and August between 12.00 - 18.00, and in July between 10.00-18.00. On Midsummer Eve we are closed. Forsviks Bruk has free admission!
Forsviks Bruk is open throughout the year for booked groups, conferences, courses, seminars, and so on. We also serve coffee for groups.
Guided tours for booked groups: SEK 60 per person, minimum price SEK 900.
Accessibility
Forsviks Bruk is accessibility rated and can be found in the accessibility database tillgänglighetsdatabasen.
By car:
Forsvik is located 10 kilometres from Karlsborg in north-east Västergötland, by road 202 next to the Göta Canal.
GPS coordinates:
WGS 84 (lat, long): 58° 34′ 36″ N, 14° 26′ 12″ E
WGS 84 decimal (lat, long): 58.576667°, 14.436667°
By bus:
Bus stop at the works office (Brukskontoret), Forsvik
Bus no. 420 between Karlsborg and Sätra works.

Search in Västtrafik's timetable.
Car-sharing
You can also try to find someone to share a car with on the Internet, such as http://www.samakning.se/
Updated: 2017-08-01 14:06
Do you have a point of view or ask about the website?
---